OPEN 7 DAYS A WEEK
Quality service with a smile! Have a question? Stop by during our business hours, give us a call (516.374.4200) or drop us a quick email and we will get back to you asap.


Where Customers bring friends
Serving the Five Towns Community for 30+ Years!
Honesty. Integrity. Loyalty.
Quality service is the number one factor that separates us from the other repair shops.  At John's Auto Repair we completely understand the fact that for most people, a vehicle is their second biggest investment next to a home. That makes it critical that the auto repair facility you select will take the best care of your investment.
We believe in providing the highest level customer service.  When we diagnose your car problems, we provide the right solutions using high quality products for your auto care needs. We've been providing the right solutions for the last 26 years, one customer at a time. Our team of professionals understand cars and they understand the people who drive them. We take miles of pride in understanding your vehicle from bumper to bumper.
We are active in giving back to our local community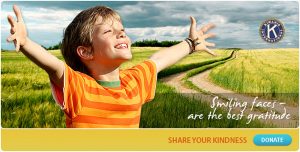 We are committed to supporting children's hospitals, mentoring and educational programs, and funding various outreach initiatives that meet the needs of children in our communities. With the help of your car donation, we will be able to make sure the children of today will be able to enjoy tomorrow.
Monica H. - Woodside, NY
I've been a customer of John's Automotive for a few years now. I travel from Queens to John's in Woodmere mainly because of John's honesty & quality service dealing with automobiles.
John S. - Queens, NY
Very personable staff, and the place overall is very clean, and ordered. I think that alone put my mind at ease, if the property is maintained, it gives off the perception that your car will be as well.
Samantha R. – Flushing, NY
I offered to pay for a more expensive job but he was very honest and said I didn't need it and instead charged me very little. All in all a great experience especially since I was a little panicked.