About John's Automotive Repair
CUSTOMER SATISFACTION IS OUR #1 PRIORITY.
At John's Auto Repair one of the things we have always focused on is our customers. We pride ourselves in our service to our customer and their automobiles. We are committed to providing our customers with excellent service for their vehicles. We pride ourselves on having the most up-to-date technology to service all types of foreign and domestic cars, from the newest to the oldest.
You can trust John's Auto Repair to provide you with honest ethical car repair services at affordable prices. We are a local company and have been serving the Five Towns community for 26+ years at our 720 West Broadway, Woodmere, NY location, the best place for auto repairs in Woodmere.
For us, servicing your vehicle involves much more than merely replacing parts or changing the fluids. Every time you bring your vehicle to John's Automotive Repair, we will check your vehicle and inform you of any preventative maintenance or repair we see that will save you time and money. Our reputation has been built on our service we have provided to our customers for the last 40+ years, one customer at a time. Rest assured that our professional team has the ability to identify vehicle malfunctions and make repairs from bumper to bumper for both foreign and domestic vehicles.
John Lobianco
OWNER, JOHN'S AUTOMOTIVE REPAIR LLC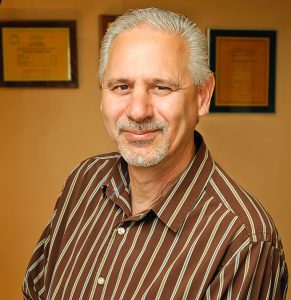 John LoBianco has always had an interest, passion and love for cars. Loved to take things apart to see how they worked. His passion and love for cars started at a very young age, and not being able to work in cars, he volunteered his time by helping around the repair shop at the local gas station. He put in long hours and all this was after school and weekends with no pay.
For a Science Fair Project in Sixth Grade he built a GO CART and installed a Perpetual Motion, Engine (Not knowing at the time it wouldn't work) still he won "FIRST PLACE". At the age of 14, he bought his first car for $20.00, rented a garage so he could keep the car in storage and work on it, after all you can imagine it needed lots of work!
Before his 18th birthday his dream came true and opened up his first Auto Repair Shop in the Rockaways.
1972 is when he opened John's Auto Repair Shop located in the Rockaways and served the community there for 15 years, in 1987 he re-located to the Five Towns where he has been serving the community and providing excellent service for the past 25 years. With 40 years of experience John's Auto Repair is still providing the quality of service the customers deserve.
Aside from quality and service he and his mechanics provide customers with a friendly atmosphere. John's Auto Repair Shop Logo has always been, "WHERE CUSTOMERS BRING FRIENDS"
He has a long list of certificates and among them is A.S.E AUTOMOTIVE SERVICE OF EXCELLENCE CERTIFIEDTECHNICIAN SINCE 1972.Sign of excellence award from the New York DMV certified technician.
He attended General Motors Training School in Terrytown New York he also attended Chrysler Training School in Tappan, New York where he received many certificates as well as: DANA Corporation DMP, MACS Mobile Air Conditioning Safety, ASE Automotive Service Excellence Certified, DMV Sign of Automotive Excellence Program Approved Automotive Technician, Certified FEET Step-Caps-Fist, RAM Fuel Injection Certified, Mitchell Ford Motor Corporation MCU-EEC.
He is a member of LIGRA the Long Island Gas Retailers Association.
John is an Instrument Rated Pilot and has more than 4,000 hours of Flight Experience. A licensed Aviation Mechanic with a I.A. License (Inspection Authorization) and FAA Designated Inspector. He is a member of A.O.P.A. and the Mooney Aircraft Pilot Association, and has completed the Pilot Proficiency Award Program Faze 1 thru Faze 10.
John is a Member of the Penninsula Kiwanis where he is an advocate to help and give back to the community he started the "Car Donation Program". Where the money that is raised is given to the Five Towns Child Learning Center in Inwood. JL is the recipient of the 2008 Kiwanis Kaiser Award, and the Man of the Year award in 2010, and is very proud of receiving the Mr. Peninsula Kiwanis Award: and also the Kaiser Award In recognition of his outstanding & numerous efforts and participation in many of the projects performed by our Club, and being an exemplary Kiwanian.
He takes pride in his work.
John has become an advocate in the fight of Elder Care Abuse. On June 20th, 2011 he spoke at the House of Representatives in Washington DC. In regards to Elder Abuse. In 2009 his own father was improperly appointed a Legal Guardian in the State of Florida. He has been fighting Elder Care Abuse since then.
GIVING BACK TO THE COMMUNITY
John's auto repair runs the peninsula kiwanis foundation cars for kids program – DONATE TODAY!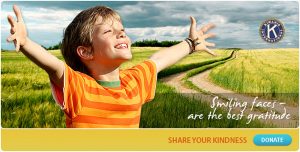 You can donate any car, truck, SUV, motorcycle, boat or RV that you own. To prove ownership, you will need to have the title for your vehicle, or we will be unable to accept the donation.
You may deduct the full price that we receive from the sale of your vehicle. This greatly simplifies the process for you, the donor, because you no longer have to research and come up with an estimate of the fair market value of the vehicle. This also eliminates the risk of you getting into trouble by overstating the value of your deduction on your tax return. You'll know exactly the amount you may deduct, eliminating guesswork, and saving you both time and risk.
We will give you a receipt for your donation, which you can then use to obtain your tax deduction. Read through the official IRS Information page for details on getting this deduction.
To learn more about car donations click here or give us a call today at 516-374-4200.
OPEN 7 DAYS A WEEK
Quality service with a smile! Have a question? Stop by during our business hours, give us a call (516.374.4200) or drop us a quick email and we will get back to you asap.